Velanova | Chillwave | Long Island, NY
"The trippy art gives me a sense of warmth and security for some reason. The dark/ghostly art supports my interest in conspiracy theories and various controversial topics, which I would hope shows in my music."

| | | | |
| --- | --- | --- | --- |
| Style: | Chillwave | Production Tools | Roland Juno 106, Akai XR-20 drum machine, and Logic Express |
| Favorite Original Track | Aurora Borealis | Favorite Film | "Beat Street" and "Interstella 5555″ |
| Favorite Producer | Benjamin Plant, of Miami Horror | Favorite Place to Visit | Flushing, NY |
| Favorite Artist | Daft Punk | Favorite track of 2011 | "Brokendate" by Com Truise |
WEB | http://Velanova.tumblr.com
SoundCloud | http://soundcloud.com/Velanova
YouTube | http://www.youtube.com/user/VelanovaNYC
Velanova – Aurora Borealis
Freeligion: As i was preparing for this interview i was listening to your stuff nonstop. I particularly vibe with" coastal love" because of the filtered samples and the French feel. What inspires you to create that type of sound?
Velanova: Thanks man. And Daft Punk has to be my biggest influence. I've grown up around the soul and disco sound of the '70s, so that's also influential as well.
Freeligion: How much would you pay to see Daft Punk live?
Velanova: I'd give anything to see them. I remember being so upset during their Alive 2007 tour when they played in Brooklyn, but I was only in 8th grade, so it was a no go. Haha.
Freeligion: it's a shame they didn't play in a few cities in celebration of tron.
Velanova: They really should! I've heard rumors of a new tour, however, but then again, they could just be rumors.
Freeligion: They really branched out using new sounds for Freeligion::the tron score. I notice that you also use a lot of samples but also play live on your juno 106. How do you decide when to bring in the analog gear and when to stick with samples?
Velanova: Indeed, it's really different. And well it'll depend. I'll listen to, say, a Washed Out track, many of which will use samples and I'll often gain influence from that. Other times, I'll listen to a Com Truise track, get inspired from his analog sound, and then I'll bring out the Juno. It all depends, really.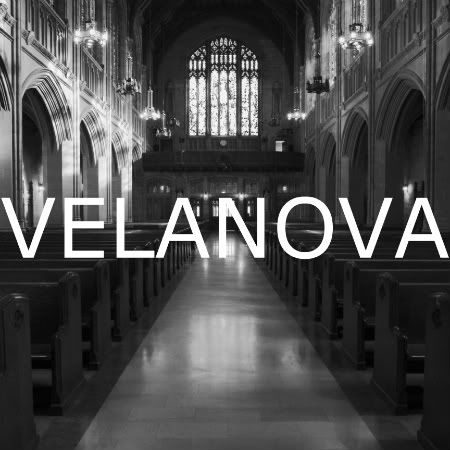 Freeligion: It's great to hear versatility in a producer's repertoire. Would you consider yourself a house producer or chillwave or?
Velanova: Well recently, I've noticed myself changing my style from house to more of a chillwave sound. However, it depends on the listener; it's all electronic music anyway.
Freeligion: Definitely. Everyone goes through their own evolution. what do you think when you listen to some of the first beat you ever made?
Velanova: Of course. I usually feel self embarrassment haha, mainly because when I first started in 2007, I simply dragged and dropped pre-made loops. But then, it feels great knowing how much I've improved since then.
Freeligion: Your using Logic Express now right?
Velanova: Yes.
Freeligion: Are their any essential pieces of gear that you use?
Velanova: As far as hardware, I use my Juno 106, as said earlier, my Akai XR-20 drum machine, and a sampling turntable. Although, I'm currently working on building a studio with all my father's equipment that he used to use.
Freeligion: What is your father's background in music?
Velanova: My father used to DJ as a teenager, then he used to create his own beats and rap on them. It's awesome still having his old equipment from the 80s and early 90s to remember him.
Freeligion: That's crazy! So he must have been doing that in the early days of hip hop. Did he enjoy any local fame?
Velanova: I don't really remember too much, but according to my family and neighbors in my hometown, he did!
Freeligion: I love family legacies especially in music. Now that you've started making music, how would you like to influence the music world?
Velanova: It's really amazing. I'd like to just let people know that there's other types of music out there, not just the typical sounds you hear on the radio. I want people to visualize ethereal images and scenes in their heads when listening; like a nightly cruise along a mountainside or by the shore of a beach in a convertible with the top down. Something along those lines. It'll be something different for everybody.
Freeligion: Im glad you mentioned imagery because i noticed something on your tumblr. You post lots of trippy fantasy images sometimes even a little dark and ghostly. How does imagery play into your music?
Velanova: Well I'm immensely influenced by art, being that I'm also a visual artist. When I look at art like that, it relaxes me, which causes me to create "relaxing" music. The trippy art gives me a sense of warmth and security for some reason. The dark/ghostly art supports my interest in conspiracy theories and various controversial topics, which I would hope shows in my music.
Freeligion: Surrealism is one of my favorite styles of visual art, do you have a favorite style or favorite artist in particular?
Velanova: I love Surrealism as well. It's difficult to choose for me; I love styles that range from gothic art to more Asian styles, like Superflat, to retrofuturism, to the postmodern movement. My favorite artist would have to be between Kilian Eng and Tetsuya Nomura.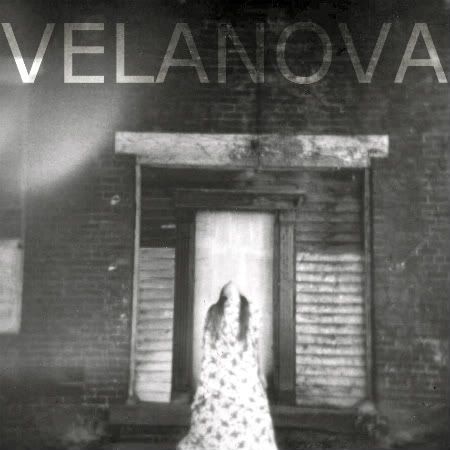 Freeligion: I'll definitely have to check it out. Just a few more short questions:
Your style/genre:
Velanova: Chillwave
Freeligion: Your favorite Original Track:
Velanova: Hmm…"Aurora Borealis".
Freeligion: Your Favorite Music Producer:
Velanova: Benjamin Plant, of Miami Horror.
Freeligion: Your favorite Artist (Music)
Velanova: Daft Punk
Freeligion: Favorite Film:
Velanova: It's between "Beat Street" and "Interstella 5555″.
Freeligion: Favorite Place to Visit:
Velanova: My hometown, Flushing, NY.
Freeligion: Lastly, you Favorite track of 2011:
Velanova: I'm going to have to say…"Brokendate" by Com Truise. So amazing.
Freeligion: And for the Freeligion Music listeners, can you recommend a few artists to look out for?
Velanova: I'd recommend this upcoming producer Steven Cheung haha, SILΔSISDE▲D, and this upcoming electronic producer, Lightyear. Check them out on Soundcloud, as well as myself!
Freeligion: haha fasho! I'm always looking for more great talent and I consider you a member of the
Freeligion: Music community. Thanks for your time today!
Do you have any last words? You can say anything:
shoutouts etc
Velanova: I'd just like to say thanks to everyone supporting me. Shout out to Freeligion Music for having me and shout out to all my friends doing their own thing in the music world.
#stayfree