Lightyear | Electronica and Experimental | Orlando, Florida
"Fame and fortune would be nice, but all I'd really like is for people to just discover my music and think "Man, this is some chill-ass music. I should show people this stuff."

| | | | |
| --- | --- | --- | --- |
| Style: | Electronica and Experimental | Production Tools | FL Studio 10 |
| Favorite Original Track | Abi | Favorite Film | Mystery Team |
| Favorite Producer | Chazwick Bundick | Favorite Place to Visit | California |
| Favorite Artist | NA | Favorite track of 2011 | Toro y Moi – Freaking Out |
Soundcloud | http://soundcloud.com/nour1337
Freeligion:
I just want to say that im astounded that you're only 16 and you have a very mature musical sound. Is that a lot of people's first reactions?
Lightyear:
Yeah, it really is. A lot of people wonder how such a young kid like me could do what it is I do. I kind of just comes to me naturally.
Freeligion:
How do you normally gain inspiration to start a new beat or a new project?
Lightyear:
Agh, inspiration is so hard to come by for me now. I used to just pump out a new song every day. Now it's only when I hear a good song or rhythm somewhere or I get a vibe from a picture that I want to put into music so to say.
Freeligion:
So you kind of vibe to a preexisting groove and vamp your own stuff from there?
Lightyear:
More or less so to say.
Freeligion:
I'm listening to your track 'Abi' right now and man, I love the mellowness and progressiveness of the track. Do you remember what your inspiration was for that song?
Lightyear:
Oh man, the inspiration for the song was my girlfriend that lives in California. Her name is Abigail, Abi for short. I showed her a few of my songs over the phone and she asked me to make her one so I dove into the music and tried to make something that I thought would fit the scene perfectly of us staring into the night sky. That honestly was one of the best songs I've ever made in my opinion.
Freeligion:
It definitely has a love song feel and you set the mood right. Where do you see your sound going in the future? chillwave? house? dubstep?
Lightyear:
I also made in a shockingly short amount of time too.
I'm honestly not quite sure about that. I have days where I want to make mellow music with that chill-vibe to it and some days I just want to make a gritty, pounding electro song. It all depends on my mood too, so I'd have to say that they're all even possibilities for me.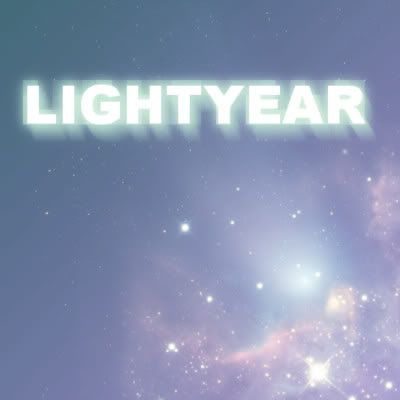 Freeligion:
So when you refer to chillwave, what type of artists do you hope to be categorized with?
Lightyear:
That's such a tough choice, I love Chillwave as a whole. Especially the works or Toro Y Moi, Com Truise and Brothertiger. I just hope that my name does become familiar that it's for my sound being unique, not similar to the guys I look up to.
Freeligion:
You do something very interesting. It has the chillwave tempo and feel but you combine that with filtering a some crazy samples like on "Not So Alone." I think its really effective and funky as hell.
Lightyear:
Hah, thanks man.:
Freeligion:
I'd like to talk about your set up a little bit. What kind of software and equipment do you use?
Lightyear:
My set up is really the bare minimum. I use FL Studio 10 and a cheap Logitech speaker system with a weak bass since my old, better speakers gave out a few months ago haha.
Freeligion:
Damn! any midi controller?
Lightyear:
Not even, haha. I really wish I had the money to get some decent equipment.
Freeligion:
Wow props. So you're only 16 and have a lot of time to develop your sound. you mention you'd like to do this for a living. What are some of your goals?
Lightyear:
My main goal is just to be able to make whatever feels right to me and have a a few people vibe to it. Sure, fame and fortune would be nice, but all I'd really like is for people to just discover my music and think "Man, this is some chill-ass music. I should show people this stuff."
Freeligion:
who would you collab with if you have the chance?
Lightyear:
Damn, another tough question. I've always had daydreams of collabing with Toro Y Moi or something. I've also really liked the rap style of Tyler The Creator, I think it would be cool as hell to have him rap over a beat that I've made.
Freeligion:
Have you worked with anyone yet or has it mainly been just you in the beat lab?
Lightyear:
I've worked with two people before. This one old friend of mine with the artist name "SyndaciteDNB" before he started to insanely good at making drum n' bass. That was where I really got started in music making. Then pretty recently I worked with Velanova. We came up with this idea where we'd send each other a song and we'd put our own mix onto it then release them together on an LP.
Freeligion:
Thanks my dude, any last words?
Lightyear:
Oh, alright. All I'd really like to say is this was a wonderful opportunity. Fuck everyone that tried to put me down. Lastly, shoutout to Velanova for mentioning me to you guys in his interview. Thanks for everything man!
#stayfree